Only when you have the smallest detail under control, you can prevent overloading of stiff carbon structures and eliminate consequential damage by proper installation in advance.
jostec Carbon Bike Service
last update October 2019
Important information - We are currently building up the English-language pages. 
---
In the general handling of carbon some things are to be considered in contrast to metallic materials. So there are important differences in the assembly, the detection of cracking noises, corrosion behavior, as well as the care and the car transport. 
On the respective subpage you will find important information and instructions for a careful handling of carbon bikes and their value retention.
In our blog you will find descriptions about the settings on the carbon bike, as well as repairs
---
As an avid cyclist, it is important that the equipment is regularly inspected and maintained. What you need to look out for and how to behave after a fall is listed in our security section.
Find more safety & control of carbonframes
---
The big difference to aluminum and steel, that carbon can easily be "nibbled" by an excessive torque, with fatal consequences. 
What you have to look out for,  read more here  torque at carbon
---
What details should be noted when clamping the seat post. The correct preparation, which mounting means should be used, what torque, as you will find here saddle clamping.
---
Unclean shifts especially when changing the chainring are often caused by chain wear, but also by wear of the chain pinion, as well as the chainrings themselves. The maintenance of the drive train including all its components protects the frame structure, ensures smooth switching operations and protects the front derailleur socket / base.
---
Often, the desire is to design your own bike, stripping the existing frame and repainting. First STOP! We have a very unique opinion on re-lacquering in terms of safety.
---
If the carbon frame is fitted with aluminum parts, corrosion can occur at the contact points. If e.g. an unpainted aluminum seat post in the carbon frame or a carbon post in the aluminum frame has not moved for a long time, it can clamp tightly.  Tip: Once a year, remove the seat post and clean it.
you want to get more information about  corrosion protection on bikes
---
What needs to be taken into account with the surface care, which cleaning agents should be used and how best to seal the surface. 
---
Turning and tightening torques, use of carbon paste ... What to pay attention to when assembling a carbon bike !
what do I have to pay attention to when assembling a carbon bicycle?
---
Tracing creaking and crackling noises is often a sisyphean task on the carbon frame.
Some tips on how to proceed and detect carcking noises on your carbon bike !
---
There are also special features for TRANSPORT by car or plane.
---
Why is it important to periodically service carbon wheels and to adjust the concentricity from time to time?
---
Does a carbon frame have to be varnished, sealed or can it be used unpainted ? Some aspects of this under surface sealing.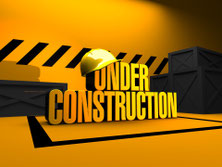 ---
Start your request  help(at)carbon-bike-service.eu via e-mail or via online form on our  CONTACT page.